Vietnam-Japan, China-Iran, South Korea-Qatar, UAE-Australia. Those were the quarter-finals of the 2019 Asian Cup
Trouble viewing this email? View in web browser

Friday, 23 September 2022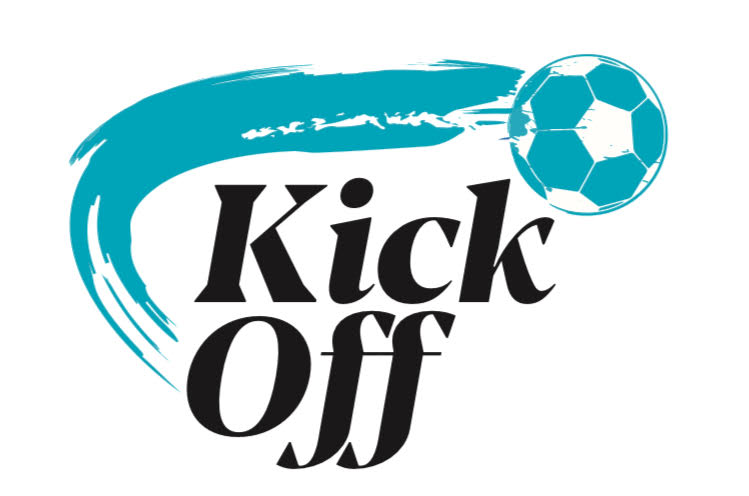 | | |
| --- | --- |
| | By Dhiman Sarkar |
Target for Stimac reveals as much as it conceals
Vietnam-Japan, China-Iran, South Korea-Qatar, UAE-Australia. Those were the quarter-finals of the 2019 Asian Cup. Japan, Iran, South Korea and Australia have been regulars at World Cup finals (they will be in Qatar too) and Qatar emerged champions aggregating seven goals in the semi-final and final including three against Japan. China have been Asian Cup runners-up twice, UAE once and both have qualified for World Cups. Twice South Vietnam were fourth and Vietnam were the only co-hosts to make the round of eight in 2007. They also made the final round of the 2022 World Cup qualifying cycle and were in the 2017 under-20 World Cup finals.
Most of these teams should be in the last eight in 2023 (or early 2024 if Qatar hosts it). The All India Football Federation (AIFF) thinks India too should be on that list. Head coach Igor Stimac would then get an extension for at least one tournament, said Shaji Prabhakaran, the AIFF secretary-general.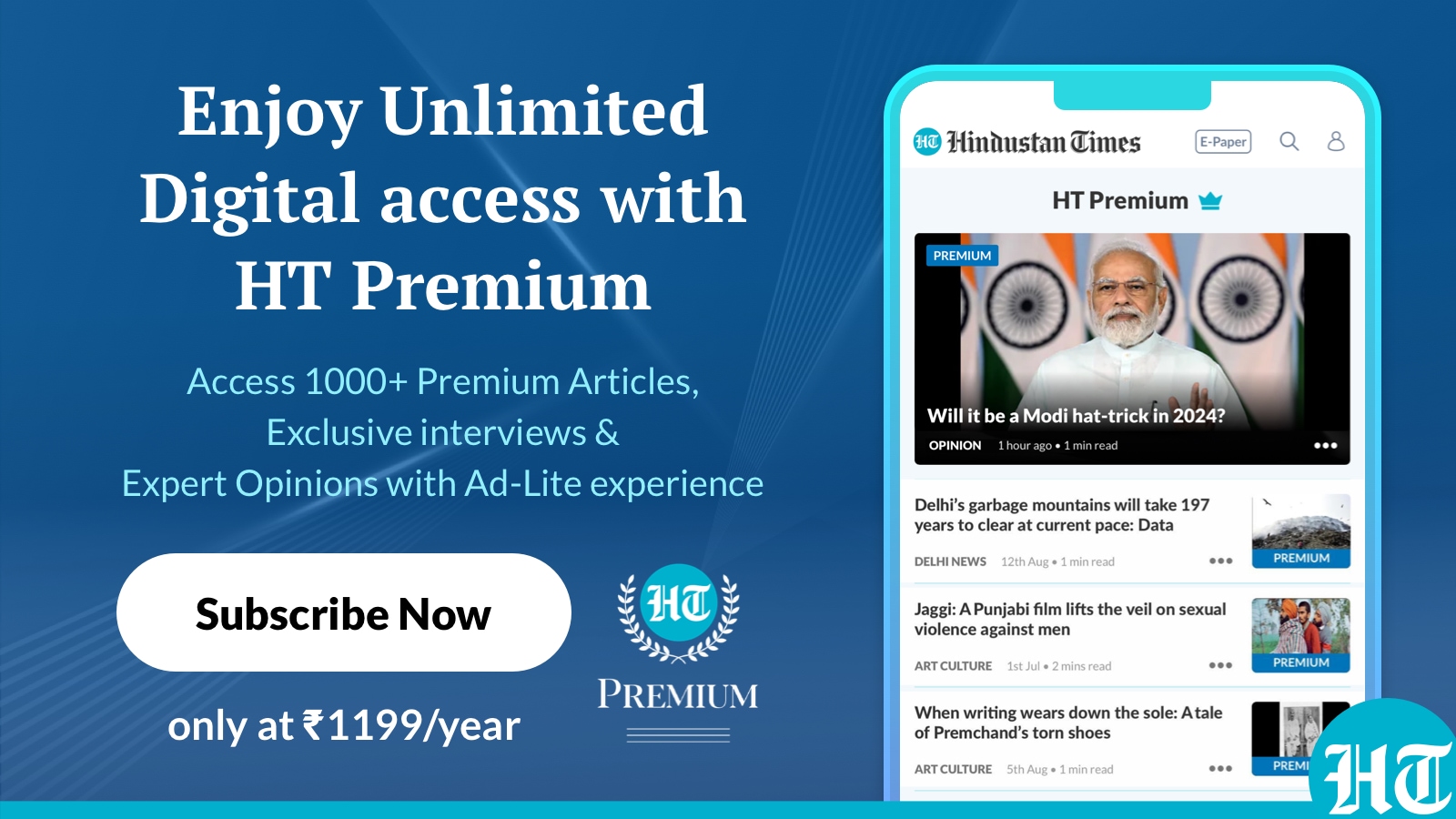 Believing in miracles is not a bad thing and there have been never-say-never teams in international competitions. South Korea and Senegal in 2002; Iraq in 2007, North Korea in 1966, Cameroon in 1990 are some of them. For all of Igor Stimac's positive vibes, where India stand against Vietnam will be known next week. India beat them 3-1 in 2010 and 2-1 in the LG Cup final in 2002 but Vietnam have come a long way since.
The whys and hows were briefly discussed in an earlier issue where it was also pointed out that it took Oman, whom India haven't won against since 1994, four finals appearances to get out of the group in the Asian Cup. That's as many times India have made the finals. They were runners-up in a truncated competition in 1964, but in 1984, 2011 and 2019, India were last in the group.
Avoiding basement would be progress; getting to the round of 16 reason for celebration. It wasn't without reason that Tim Cahill, a veteran of four World Cup campaigns, didn't refer to South Korea but said the first goal, the first point, the first win would make a world of difference to Qatar who lost to a Croatian under-23 team this week.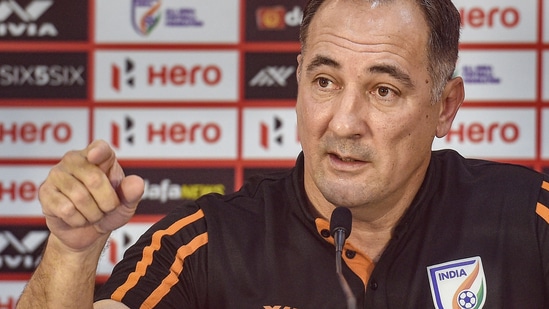 Igor Stimac (Source: PTI)
Also, if Stimac makes the quarter-finals, would AIFF be able to afford him? Though Guus Hiddink has a stadium named after him and can fly Korean Air free for life, South Korea couldn't. Bruno Metsu called Senegal home but didn't stay with the Lions of Teranga after 2002 World Cup.
AIFF president Kalyan Chaubey has said he would step aside from active politics because he cannot balance both. He has also spoken of the need to get real and not talk about qualifying for World Cups. Prabhakaran has a Phd in physical education and sport and has worked extensively with FIFA and AIFF before heading a state unit. The AIFF executive committee has six former internationals, a first. Its technical committee is headed by IM Vijayan, possibly the most gifted footballer India has had in over 30 years. You could be whistling 'Wind of Change' and you wouldn't be wrong.
In less than one month, AIFF has taken some smart decisions (such as starting a women's U17 league) and some bold ones (disbanding Indian Arrows; looking for an Indian technical director). It has commissioned a feasibility study into Vijayan's proposal to start a league for government institutions and Chaubey has promised an under-21 league (both mentioned in KickOff's wishlist on September 9). But as you were humming, "The future's in the air/I can feel it everywhere" the technical committee, "in its wisdom", Prabhakaran's words, came up with this.
There is nothing wrong in replacing coaches after an Asian or World Cup cycle. AIFF could have extended Stimac's tenure till the finals and said his future would be discussed thereafter. Instead, to a coach who could stay all of next year— and who has ticked the tasks set when he joined in 2019: qualifying for Asian Cup and winning SAFF Championships — AIFF set a target that is either shorthand for an impending sack or proof of its lack of awareness.
"Let me say it clearly, the least responsible for this situation are the players and the coaches. Here the problem is institutional," Arrigo Sacchi had said in the context of Italy not making the 2022 World Cup. Even between four-time world champions and a country that has more pressing things to fix, some dots can be joined.
Last window
For now, Stimac needs to a find a way to get India to be convincing with the ball against Singapore and reprise the 2019 Qatar show against Vietnam. He has left out experienced defenders Pritam Kotal and Subhasish Bose and attacker Manvir Singh but all three are with ATK Mohun Bagan who haven't set the Hooghly alight this season.
Given that they get so little time, national team coaches often go by current form. Like Stimac, most coaches using this international window have got new players in the mix. That's why Zeno Debast, Lee Kang-in and Ivan Toney have been called and Jadon Sancho and Marcus Rashford omitted. It also explains why the Williams brothers Inaki and Nico, representing Ghana and Spain respectively, have made the roster as has Argentina's Thiago Almada and Armel Bella-Kotchap but Matts Hummels and Mario Goetze have not and neither has Ansu Fati.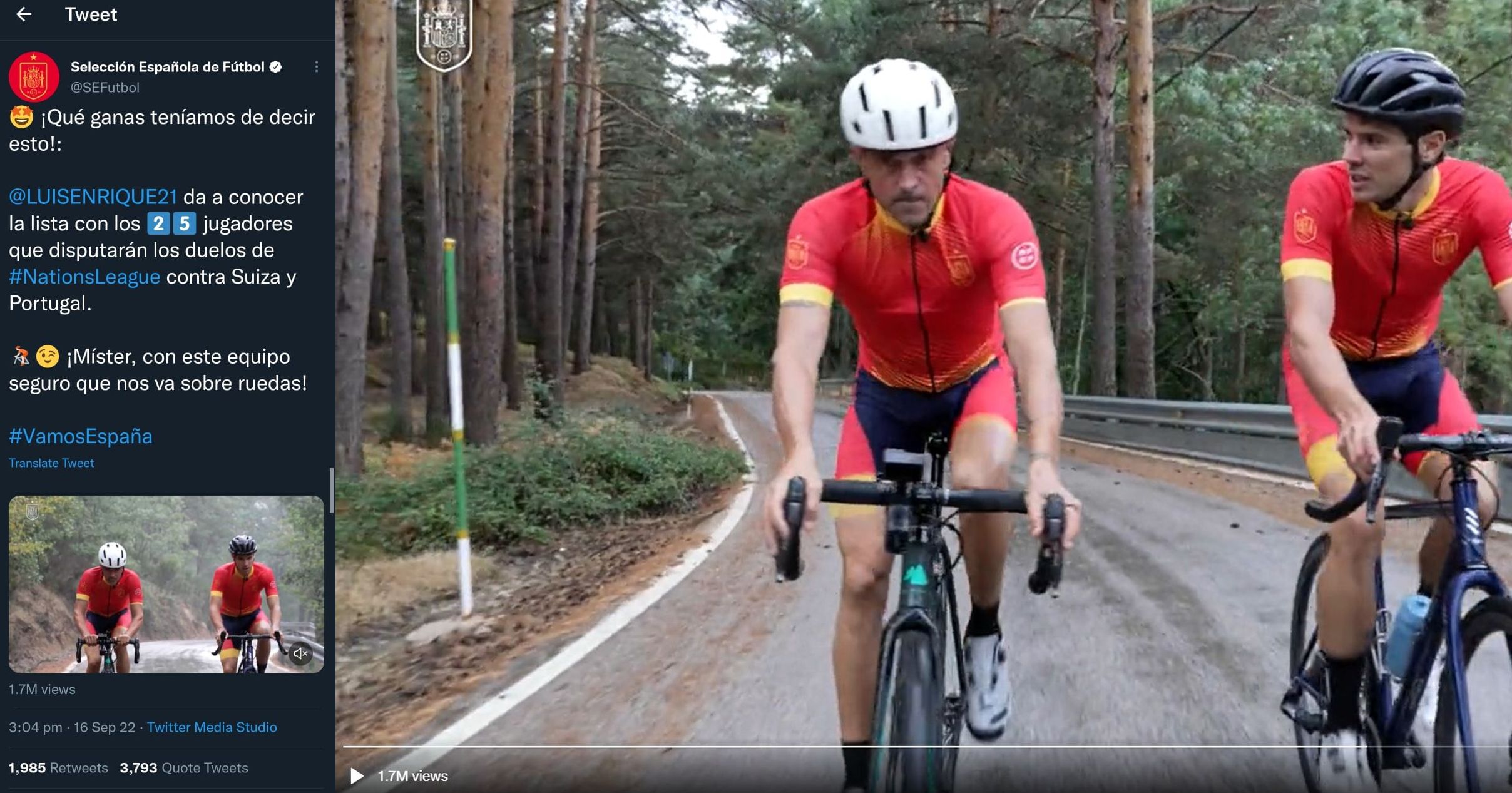 Spain coach Luis Enrique was shown riding a bike around the hills of Madrid in a pre-recorded video as he announced the roster for the Nations League games (Source: Twitter)
But national team coaches also trust players who have delivered in the past. So Harry Maguire and Luke Shaw are in as are Sergino Dest and Josh Sargent. Amrinder Singh doesn't have a club but stays Stimac's No. 2 goalie.
Most coaches, like Alf Ramsey had said before the 1966 World Cup, have "a pattern of play in mind." So, like Ramsey, they "pick the best players to fit that pattern" and not "always pick the best players."
November 13 is the deadline to name World Cup squads but this is the last time most national team coaches will get to see their teams play. For teams in Europe, the Nations League is where it will be seen whether Hansi Flick's Bayern-heavy side can live down their Bundesliga stutter and France rely on a young midfield. For the rest it will be friendlies. It is also the first time the world will get to see Qatar who have played and trained behind closed doors since June 2.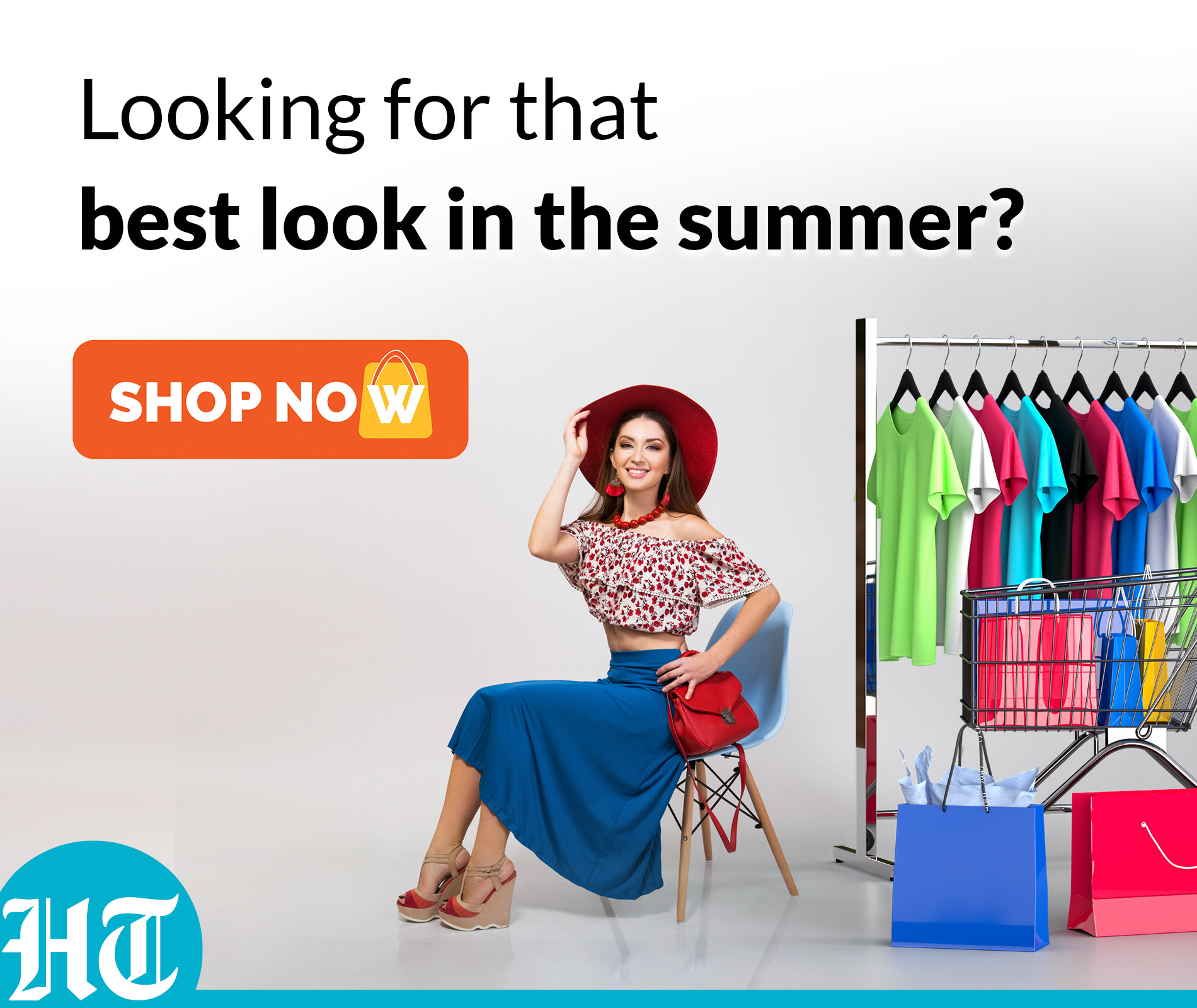 IN OTHER NEWS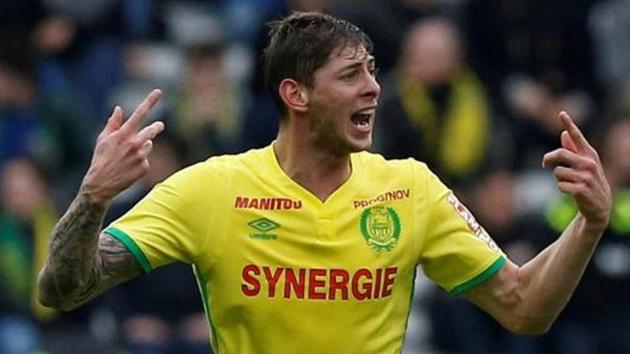 Emiliano Sala died in a plane crash (Reuters)
Dodgy plane: The pilot flying footballer Emiliano Sala had said the aircraft used was "dodgy." Sala was flying from Nantes to Cardiff when the plane crashed leading to the player and the pilot's death. The pilot, 59-year-old David Ibbotson, had told a friend in a voicemail, according to BBC's Transfer: The Emiliano Sala Story podcast, that "normally I have my lifejacket between my seats but tomorrow I'm wearing my lifejacket, that's for sure." Ibbotson's body hasn't been found.
'Inappropriate messages': Chelsea said they had terminated commercial director Damian Willoughby's employment after it was found that he had sent "inappropriate messages." Willoughby had joined Chelsea this month but it has been found that he had been sending messages to a football finance agent for a year. Willoughby was the City Football Group's India CEO when Mumbai City won ISL in 2021.
Two-match ban on Di Maria: Juventus forward Angel di Maria has been handed a two-match ban, ruling him out of games against Bologna and AC Milan, for elbowing Monza's Armando Izzo in the chest during Sunday's 1-0 away defeat. The Argentina international avoided a longer suspension for violent conduct as the Serie A judge said he did not hurt Izzo. A two-match ban is the standard suspension for 'serious unsportsmanlike behaviour'.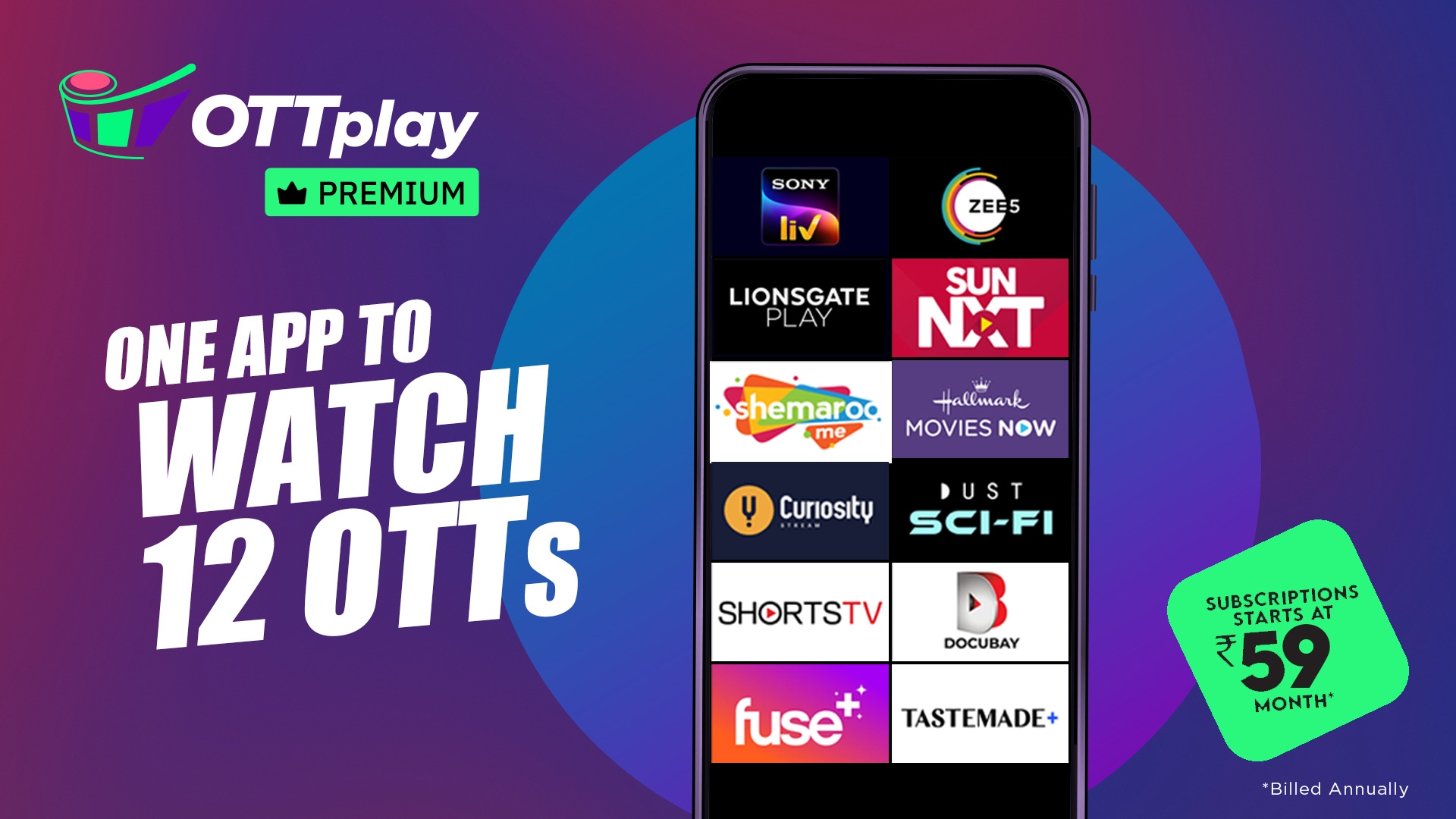 Doping bans: Ashutosh Mehta, formerly with ATK Mohun Bagan and Mohun Bagan, faces a two-year ban for using morphine during the last ISL season. The defender, who has played once for India, will be the first in ISL to have failed a dope test. Mehta tested positive for morphine following a test on February 8 this year. Mehta had said he took "kaala daba (black medicine)" to deal with pain on recommendation of a teammate. The teammate tested negative. Honduras defender Wisdom Quaye has been banned for 18 months for using clostebol following a World Cup qualifying match on February 2.
Rush ambassador: Former striker Ian Rush has been appointed by The Football Association of Wales (FAW) as its advisor and football ambassador to promote Welsh football on the local and global stage. Rush made 73 appearances for Wales and scored 28 times -- a goal-scoring record for the country that was not broken until 2018, by Gareth Bale. Rush also had an illustrious career at Liverpool, where he helped the team win five top-flight titles, three FA Cups and two European Cups. This will be Wales' first World Cup in 64 years.
Rodriguez for Olympiakos: Colombia midfielder James Rodríguez has signed for Greek champions Olympiakos. The 31-year-old returns to European soccer after a brief stint for the Qatar club Al-Rayyan. Olympiakos did not disclose the details of the contract.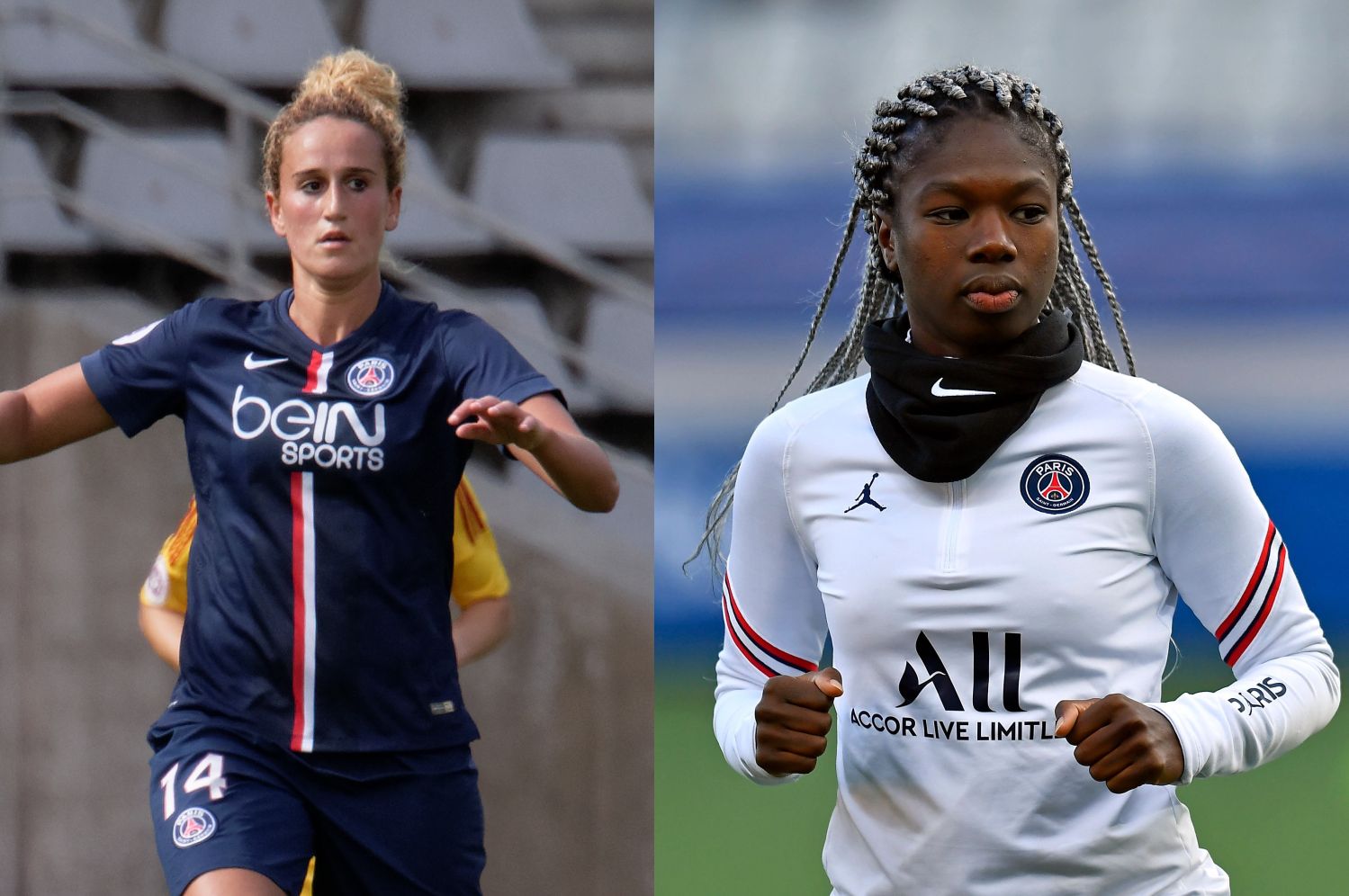 Kheira Hamraoui (L) and Aminata Diallo (Source: Twitter)
Former teammate re-arrested: French police re-arrested a former teammate of Paris Saint Germain and national team player Kheira Hamraoui in the investigation into an assault against the football star. The re-arrest of Aminata Diallo comes after four men were also detained this week in the probe into the attack on Hamraoui in November 2021 outside Paris. Hamraoui was dragged from a car and beaten on the legs with an iron bar near the French capital. Diallo, Hamraoui's teammate and midfield rival, was detained by police immediately after the incident last November, but has always denied involvement and has never been charged.
Play of the Week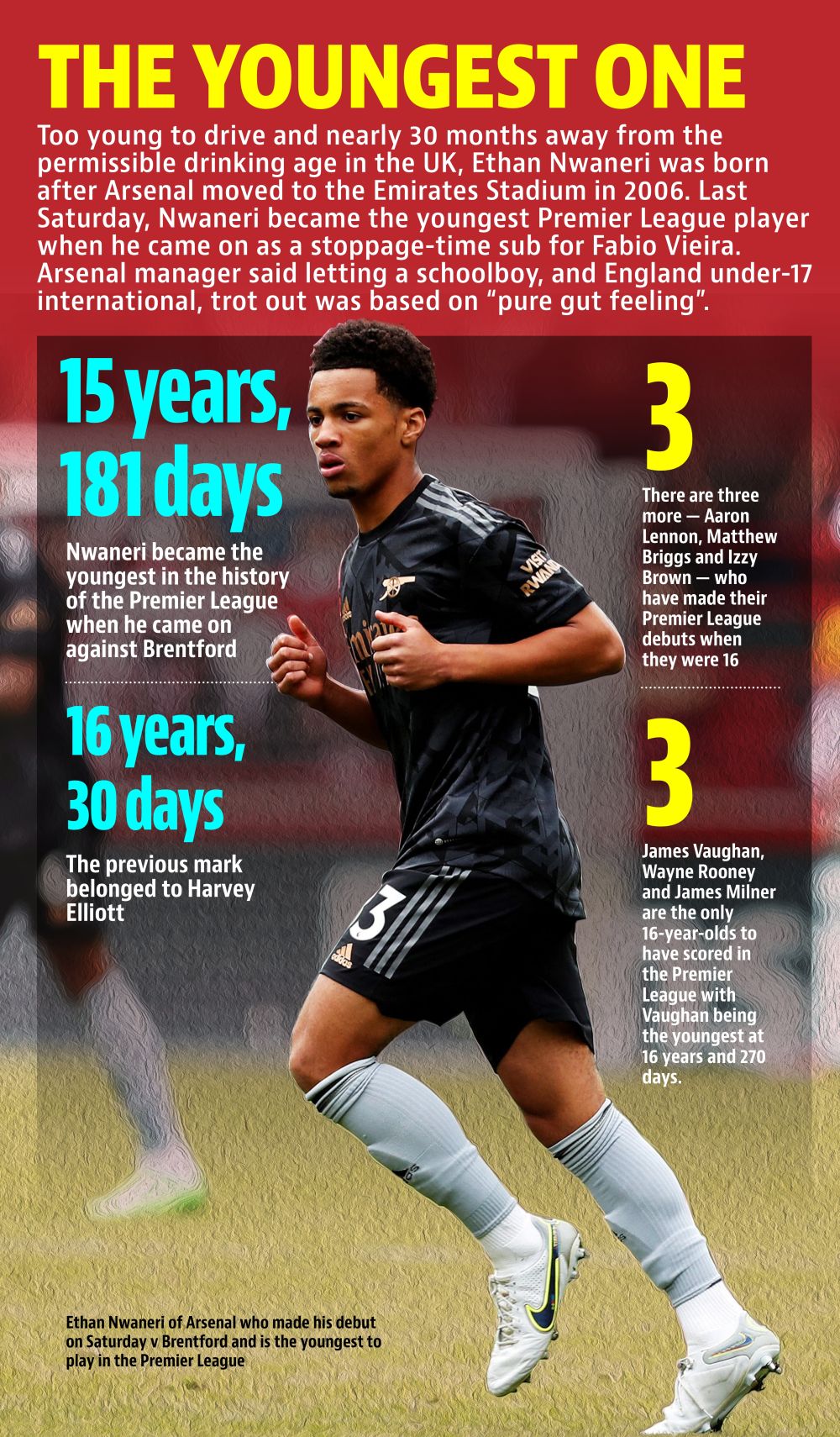 (Click to expand)
A first for Chhetri and Bengaluru FC
Bengaluru FC won the Durand Cup for the first time (Source: Samir Jana/HT)
Bengaluru FC and Sunil Chhetri won their first Durand Cup beating Mumbai City Fc 2-1 in the final of the 131st iteration of the competition. Established in 2013, they have been one of India's most successful clubs with two I-League titles, one ISL and a Super Cup. Before they won the final, the team won hearts by this.
They said it
They say happiness upsets. The happiness of a Black Brazilian successful in Europe upsets much more!... but I'll repeat it for you, racist: I will not stop dancing. Whether it's in the Sambadrome, in the Bernabéu or wherever.
| | |
| --- | --- |
| | Vinicius Jr before the game against Atletico Madrid. He kept his word and danced after Rodrygo scored in Real's 2-1 win against Atletico in La Liga. |
Please share your feedback with us
What do you think about this newsletter?
Were you forwarded this email? Did you stumble upon it online? Sign up here.
Get the Hindustan Times app and read premium stories
View in Browser | Privacy Policy | Contact us You received this email because you signed up for HT Newsletters or because it is included in your subscription. Copyright © HT Digital Streams. All Rights Reserved
Random Posts
4/footer/random